Photoset reblogged from Mozzarella is the glorious high queen of cheeses with 113,687 notes
when did video games get so realistic
Source: theserpentking
Link reblogged from Have You Accepted Legolas As Your Lord and Savior? with 661 notes
leeeeeeeeeegooooooooolaaaaaaaaas:
Ok so excuse my frumpy braless bedtime selfie but I decided to dig out my spirit gum and give the new ears a whirl and I was SO impressed I had to post about it

No photoshop involved I swear

Ok so the deal with these ears is that they continue down along your ear to your earlobe. I…
Video reblogged from [thorin voice] BOFUR NO with 102,322 notes
things to not put in your butt

I WATCHED THIS VIDEO BEFORE I LOST MY VIRGINITY BECAUSE THE TITLE WAS FUNNY AND I AM SO GLAD I DID BECAUSE WHEN I WAS DOING THE DO I THOUGHT OF IT AND QUOTED IT SO THE GUY I WAS WITH HAD TO STOP AND SIT DOWN FOR 10 MINUTES. WE GOT PIZZA INSTEAD OF DOING ANYTHING ELSE. MEMORIES.
Source: dilatatum
Photoset reblogged from Mozzarella is the glorious high queen of cheeses with 56,918 notes
Achrioptera fallax (x)
If you don't think this is cool, I don't know who you are.
Source: wild-guy
Photoset reblogged from Parfois la Folie est Sagesse with 51,599 notes
A Ghibli movie raided the train.
Source: devidsketchbook
Audio post reblogged from Fluke Of Fate with 131,420 notes - Played 932,269 times
Frank Ocean - Bad Romance (Lady Gaga Cover)
Source: hail-robert
Post reblogged from Page 394 with 1,830 notes
Im fucking sobbing because in lotr, right before the elf entourage arrives at Helm's deep, Legolas looks like he's checkin' Gimli out like

hey

how you doin'?

this scene is so romcom it isn't even funny

Gimli's man tits don't fit in the puny human mail shirt o__O
Maybe tight mail is like the modern tight t-shirt to dwarves. He's showing off the goods to Legolas. And Legolas seems to appreciate it.
Source: bigmamag
Photo reblogged from A Mostly LOTR/Hobbit Blog with 81,360 notes
Lord of the Rings drinking game, made by yours truly.


Drink on, my hobbits. 
Used this for Two Towers. It's one of the drunkest I had been in my life. We barely made it off the floor that night.
Source: wuggly-ump
Post with 12 notes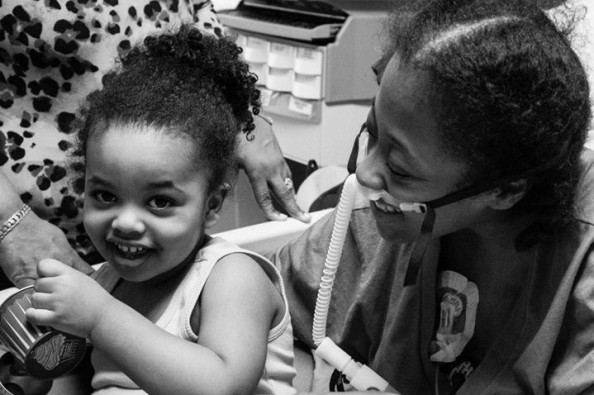 I am trying to be good about not posting a lot of serious stuff on Tumblr, but honestly, I just don't know what else to do at this point.This is my friend, Catherine, who has been battling seriously with Sickle Cell Anemia and finally was able to get selected for a life saving surgery when  her insurance decided they couldn't help pay for it. As you can see in the picture, she has a gorgeous daughter and we all are trying to do what we can for her and her family. I have known Catherine since elementary school and she's been there for me during some of the hardest years of my life.
If anyone out there can contribute even just a little bit, I would be eternally grateful. Anything that can help her out, please. You can contribute to her GoFundMe account here. If you can't contribute, please signal boost. Thank you.
Photo with 2 notes
黒岳から層雲峡が見える。北海道、日本。2014。
View of Sounkyo from Kurodake. Hokkaido, Japan. 2014.
Post with 3 notes
Fandom friend application
I was tagged by @orchis
Name: Kenichirou/Ken
Gender: Male
Height: 171 CM 5'7.5"
Orientation: Pansexual/bi
Age: 29
Eye Color: Brown/hazel
Hair Color: Dark brown
Smoking?: Hookah, yes. Cigarettes only if I've been drinking a lot
Drinking?: Yes, please
Drugs?: Nope, but go ahead
Job: Teaching English to foreign learners (my English is so bad, how am I employed?)
Favorite Color: Sanguine red or tea green
Favorite Bands: Queen XD
Siblings: None through blood, but got an older host sister, two brothers and a sister through marriage, and some socially adopted younger sisters
Tattoos?: None yet
Favorite Book?: The Temeraire Series
Perfect Date: Go somewhere fun, like a performance or movie, then have a good meal and drinks, then dancing, maybe some Norebang/karaoke room and then end the night with some fun sex
Hobbies that you might not know yet: One that you might not know… uh… I use to brew my own meads and melomels and make my own soaps.
Why should I pick you?: I am very supportive and can be funny.
Tagging: meereseibe, bofurs-wife, flukeoffate, luciferismybabydaddy, raifiel, and anyone who sees this and is interested. Please do it, I wanna know more about you guys!
Photo reblogged from Parfois la Folie est Sagesse with 53,654 notes
"My name is Michael Hunter. I was diagnosed with leukemia in June 2013 & was told on June 11, 2014 that I only have a few months left to live if I can't find a donor. Please help me with my biological family or a donor match! I was born in Columbus, OH 3/1/1985 at Doctor's North Hospital and given the name Christopher Brown. Please share"

Michael is a friend, I'm asking that you all take the time to share this. He desperately needs a bone marrow donor and there is very limited number of African American donors. Without a donor Michael is going to die.

Michael was adopted and does not know his birth family. We know he has a half brother but have no information about him.

He does not specifically need an African American Donor but because of all of the things that factor into finding a match (blood type, dna tissue etc.) , someone of similar descent is more likely to be a closer match.

If anyone knows anything about Michael's birth family or if you would like to see if you are a match, please privately message me. I can put you in touch with him and his caregivers directly!

We hope through spreading awareness we can either find his birth family whom he does not know or find a donor match. Michael lives in the Cincinnati, OH area. Please dont just like this or scroll past. Please share this! You could save his life!

BOOST. Its so hard for Black people to find donors.

Signal boost
Source: grrrls-fighting-back